During 13 days, we were at five different locations, had ten flights and visited 12 spice processors and dealers. Come and join and participate our experiences! On the first of our travel report about Indonesia, we visit spice processors in Medan, meet some big pepper dealers in Jakarta and make aquaintance with a Pepper farmer in Bangka. Join us….


From Medan, Jakarta to Bangka
Our journey begins in Medan, situated on the north-eastern coastline of Sumatra. This is the origin of Indonesian Cassia, despite of Padang at the west-coast and Kerinci, east of it. Rubber, tee, palm oil and Cassia are the most important agricultural products here.


Medan, as a harbor city, with its 3 billion inhabitants, is the capital of the North Sumatra Province. The name means "battlefield", because sultants of Delhi and Aceh had fought here. Even today, predominately Muslims live here.

Cassia processing in Medan 

Three of the main five processors are situated in this town. All of them are directly located at the main road, only 500 m away from each other.The roads in the area are access roads with only two lanes. Alongside this traffic is chaotic. At the bottlenecks, four to six vehicles or motor rollers or trucks, have to share the road. This requires a great deal of patience and strong nerves. Left hand traffic, consequently in roundabouts and driveways. It is valid: left before right and not vice-versa.

Raspy honking of trucks and blaring horns of motor scooters: they all ask for priority and accelerate in trust of God. Sometimes, the adequate safety distance is only some centimeters. But who cares? Do not hesitate – otherwise you will lose the game of forces.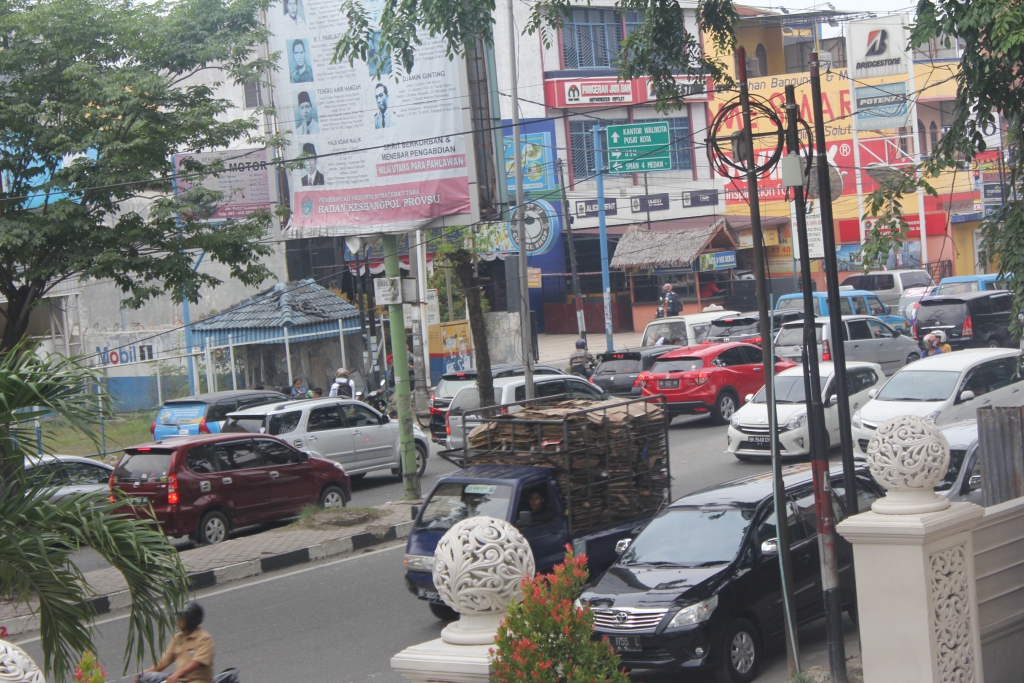 Our chauffeur drives very carefully, passing burned out fuel tankers in front of gasoline stations, on busy roads. Nevertheless, it needs 90 minutes for 17 km, before we change the direction. Very soon it becomes clear: "Binjai 17, Julang 5" means that we should follow the road 17 km and then have to find the next road. On this, we will have to stay 5 km. If there is no production building next to the road, just raise your mobile and call your host. Finally, we are lucky – when our driver stands in front of a long wall without a company's name on it. A loud honking makes everyone flinch and turn the attention to the car – now the gate opens from inside.

Normally, Cassia production is an easy thing to do – despite of some dusts. You do not need high-tech equipment. If Cassia is dried and scrabbed, you need incoming goods control for some parameters, post-drying in a covered place, sorting out, pre-cutting, grinding and sieving. But control of foreign matters and hygienic affairs are of great importance. Even this is difficult in some companies. Many Indonesian companies – even if already established for a long time – do not know about European requirements. They do not have certifications, neither HACCP nor Good Manufacturing Practice. As long as a company exclusively delivered to Asian Countries, they did not need to know about it. No wonder that we stopped our audits very soon within two of three suppliers. You have to think on this like this: driver honks in front of the wall, gate opens, stepping out of the car recognizing rubbish everywhere, open doors to production and animals on the production site. In this case the audit is finished within only some seconds. – Indeed, it cannot!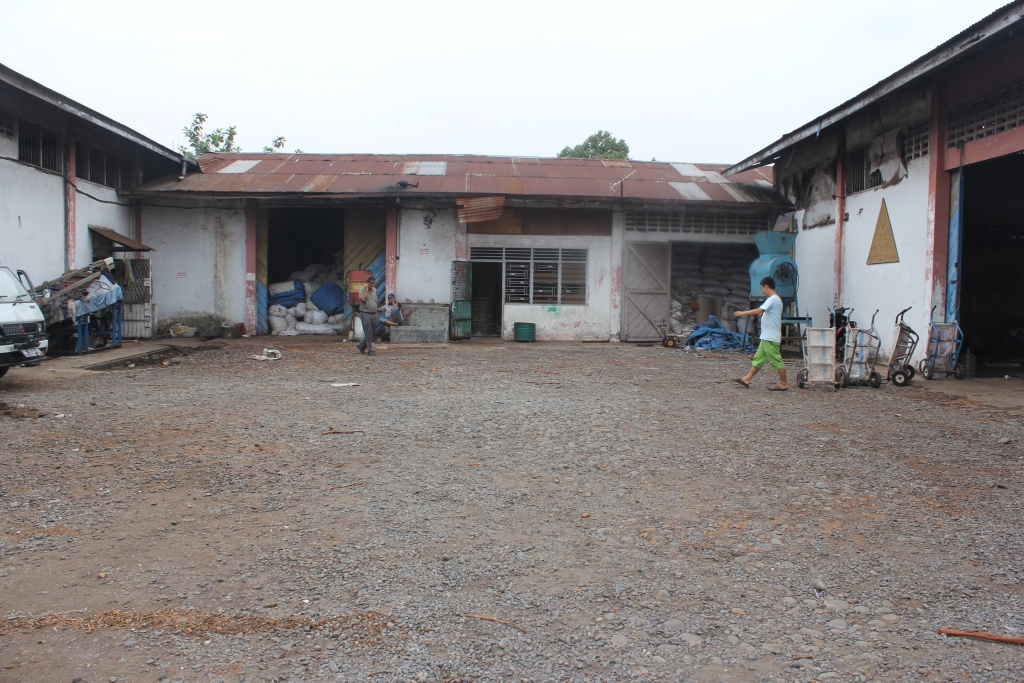 After two bad experiences, one processor is really good. Chapeau! A Singapore-located company owned by two Indians, clean and tidy, post drying under a protected roof, FSSC 22000 in place.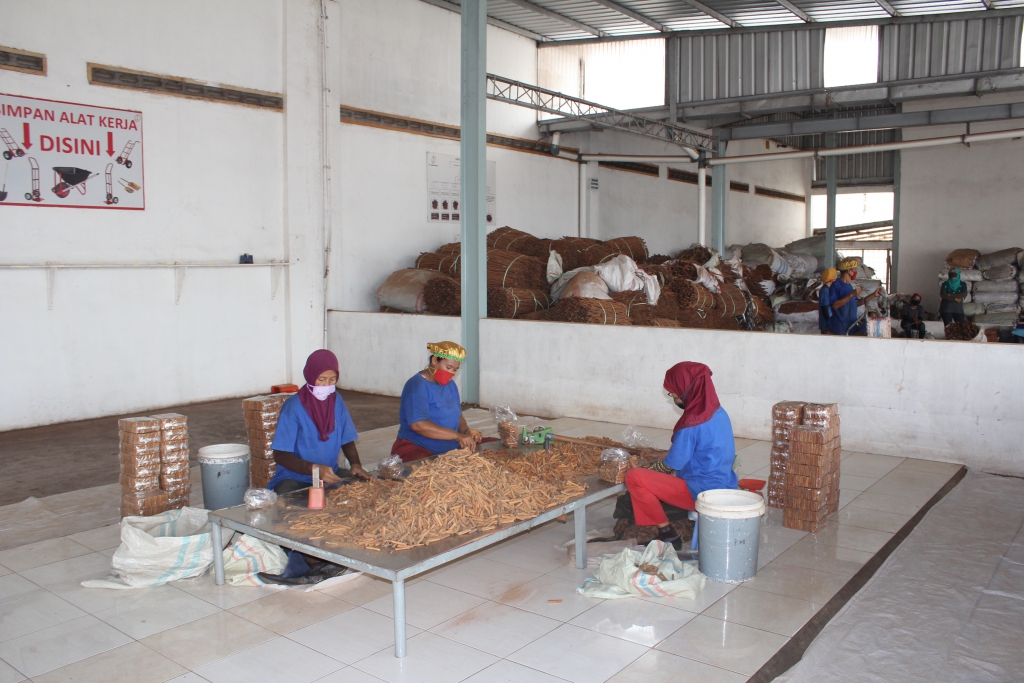 Production instructions in pictograms hang on the wall of every production section. They have installed a drinking water treatment, grinding sector in an own hygienic zone, an own well equipment lab in place. No grumbling because of my audit questions, no muttering because of high European demands. One of the very rare audits, where we do not have to say sorry for stupid questions. Conclusion: a very good supplier!
Jakarta
Trading heart of Indonesia! Melting point of cultures! More than 18 billion inhabitants, 50 % of them live below the poverty line. If it said that there is a big gap between poor and rich people, you can see it here at the best. There are only some production sites in Jakarta, this town is a trading pool such as Singapore.


Our trader is located next to his own hotel, a very rich old trader family with a very good reputation in Europe. He is very polite and offes us to use his own plane to go to BANGKA Island to visit his premises. But still we use AIR GARUDA (which we highly recommend!) the next day. Contact No. 2 is a highly recognized Chinese trader. We meet him in a very small office on top of a big shopping mall in down town – his shopping mall. Chinese people tend to be economy driven combined with a certain "understatement". This makes sense, because many people are jealous on "PERENAKAs", means Chinese descents. After all 3 % of the Indonesian population are Chinese people – but they own 75 % of the Indonesian wealth.
Our partners were very nice to us with an impressive hospitality. They accompany us on our journey, merely by using WhatsApp to give us news and information and asking us whether we would need their help and whether we are fine.

Bangka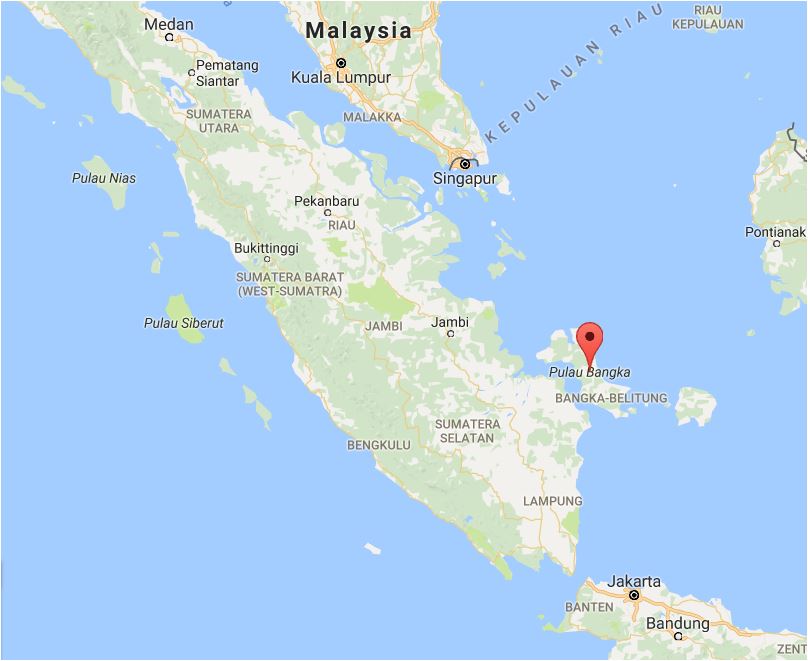 This island is located in the East of Sumatra. The airport is very small, so we climb out of the plane and stand on the runway, welcomed by fistful airport employees. Some days later, when we will leave Bangka, they will also be at the runway waving their hands to say goodbye.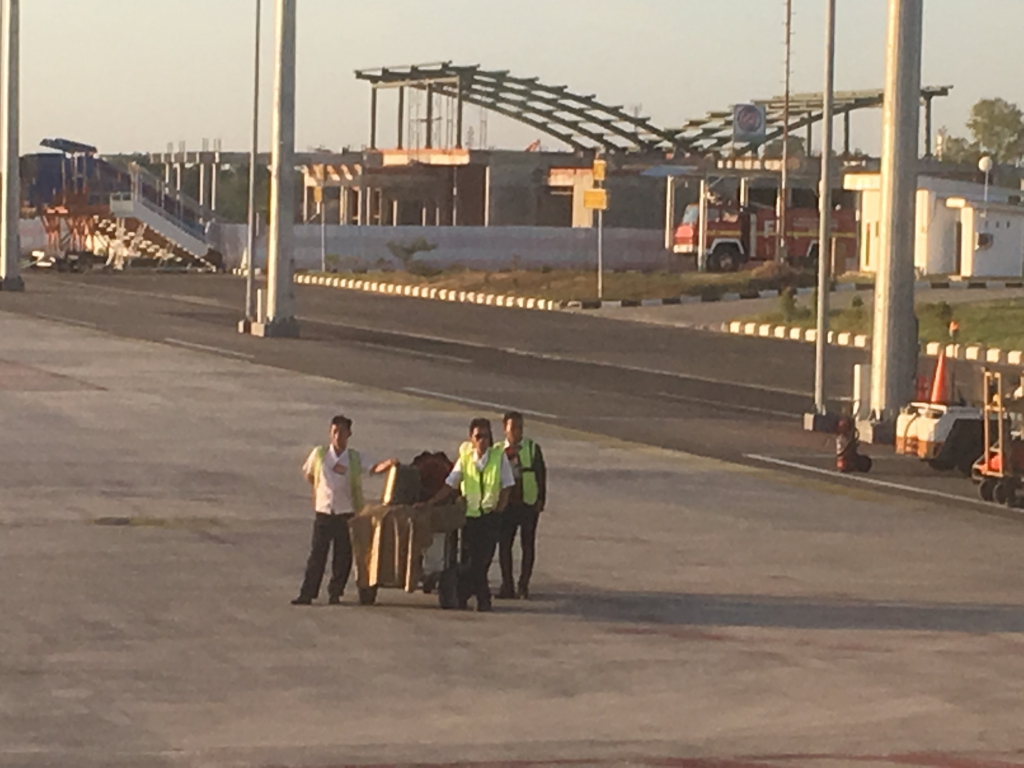 Bangka is the island where Muntok pepper is derived. Pepper is processed in an old traditional manner from black to white pepper. A Muslim part of the country, especially at 4 a.m. in the morning when Muezzins are raising their "concerto grosso". Of course the different mosques do not do this at the same time – but in different time-shifts. One needs good nerves, because afterwards the night is nearly at his end and you will have an early break-fast!
Muntok pepper is one of Bangka's heritages and well known worldwide. In former times 60.000 mt of Bangka pepper had been processed. Since tin was found, many pepper plants had been discontinued; the land was deforested and converted to tin mines.




Today, only one forth of pepper can be harvested between 15.000 and 20.000 mt. Some processors already closed their production in Bangka and transferred it to Lampung (south of Sumatra) Please read more about Muntok pepper in our next spice letter.
The personal greed did not pay off: tin mining left considerable contamination and is prohibited by now. As a result, Bangka today suffers from boiled water and soil, infertile land and sick people. The landscape looks like a moon landscape, which can already be sighted from the airplane.
Tin mining in Bangka: this issue irritates a lot.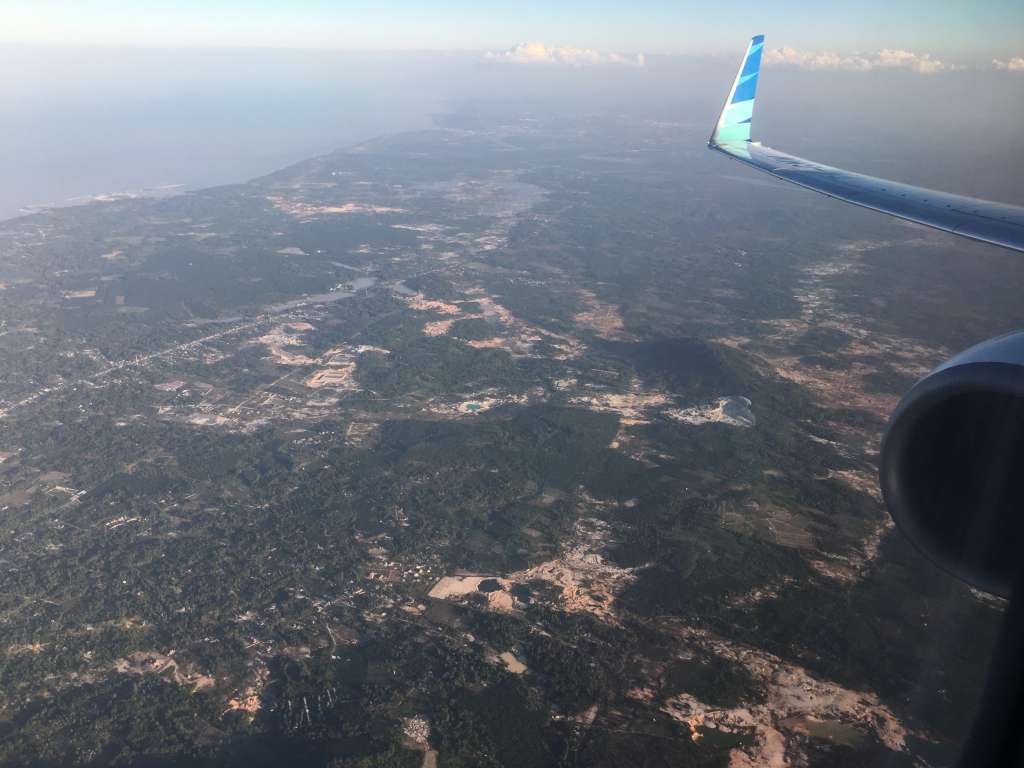 The pictures we saw are still in our brain. We did some film sequences on this which might be seen in our next spice letter!

You want to joint the second part of this travel report? Just go to :

From Lampung to Surabaya