Incoming goods –
strict controls for greater security
As soon as the numerous spices have arrived in our warehouses from all around the world, they are validated and subjected to stringent incoming goods controls. The legal and international rules, as well as the voluntary rules to which we subject ourselves, are particularly important here. The inspection plans and processes for this purpose are defined in our management standard concerning safe products – the FSSC 22OOO, the most stringent rule guaranteeing food safety – and are validated and checked by an independent body on a yearly basis.

Only spices that meet the strict international criteria (ESA/ASTA) for quality are approved for further processing or for sale by our microbiologists and food engineers.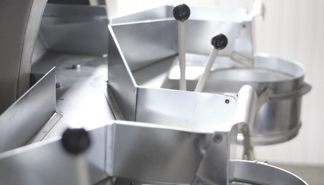 Spice purification –
prevention of foreign bodies
Thorough purification of spices is carried out in our production halls. Using innovative sifting equipment, foreign bodies are removed and both smaller and larger ingredients are scrupulously sieved out of the product. All steps of production are also secured by a modern system with series-connected magnets.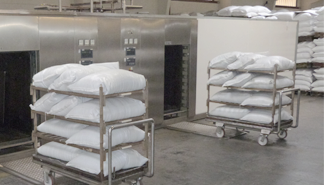 Germ reduction –
additional microbiological safety
Products are typically treated at AKO using steam/vacuum/heat (heat-treating). Grainy products and even seeds are also subject to this delicate process of germ reduction. On request we can also use steam/vacuum/heat sterilisation for other products.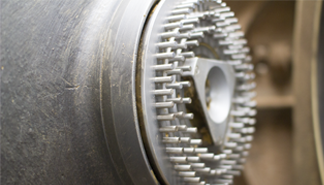 Grinding –
gentle and preserving value
Productive and highly modern mills of a variety of designs grind our spices in a cold grinding process. This process guarantees a delicate treatment of the product and – after grinding – preservation of the valuable components, such as the essential oils. When compared with products that have already been ground after the harvest and subsequently transported through several climate zones, we are able to retain up to a 3O–8O% higher value of the essential oils with our fresh cold grinding process .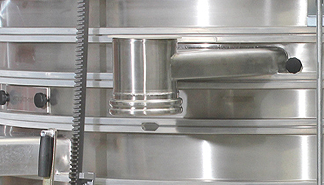 Sieving –
defined granulation
A range of sieving equipment is available in storage to sieve out our ground products into differently sized corns. According to the needs of our customers we can differentiate between crushed, coarsed and fine grades.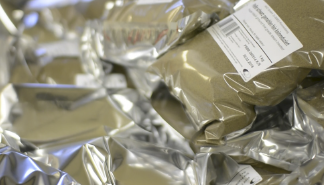 Packaging
for specialist vendors and wholesale
Bags from 25Og to 12kg are also produced and packed with at our filling facilities. Our standard packaging for this purpose can be found under chapter Spices/Packaging. For batch-sized use on location or for wholesaling.