We were all a little bit surprised, when we realized that AKO entered the official commercial register 25 years ago and had been founded. It is hard to believe what has been happened since 1991, when local salt trading house became an international spice dealer and processor!

All Business is local – that was the beginning
The nucleus was of course the Richter family. When the third generation of a salt dealer dynasty has had to be bailed out due to illness of Mr. Richter's father, he took over the family business in 1989. Although, as a banker, he had other targets, he bought the company Salz Richter from his father to support him, his brothers being students at that time, and his mother.
Salt dealers are local acting companies – a so called business around the tower! Because costs of logistics were high and other salt dealer were competing. It was for sure: there was no possibility to extend the business. Without doubt: the young Olaf Richter would be bored in a short time!
How AKO got its name
Only three years after, there was a new business opportunity! A small company, nearly bankrupt, near the former inner German frontier, was looking for buyer. After there were no support for this border area anymore and the number of butchers was decreasing, AULA KONSERVIERUNGSMITTEL AND ORGANISATIONS GmbH had no future any more. Whilst all potential buyers stepped out, Olaf Richter bought the former training company of his father. And because the above mentioned name AULA KONSERVIERUNGSMITTEL and ORGANISATIONS GmbH is much too long, Mr. Richter named it  AKO from this time on.
Today, Salz Richter, the first company, is still on the market. Olaf Richter started his spice business with only six bags of white pepper, a used pepper mill and some recipes of pickling salt for ham. Spices were bought from German importers. The market at that time: Germany. The products: Salt and Spices.
"Frankly spoken, at that time I was happy to assume new tasks because the salt business with regard to market and consumption was limited. With AKO I could discover new challenges", says Olaf Richter.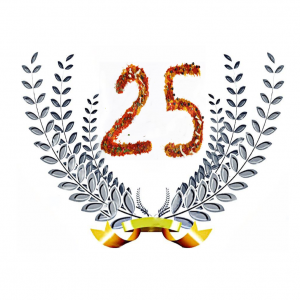 From "All business is local" to "All business is global"
The spice business developed very well. The concept was perfect, even with competitors which already had the spice business in their hand since generations.
AKO has a limited assortment of standard spices, standardized processes and standards, required from the customers. Therefore, processing costs could be enhanced and optimized sales prices achieved.
In the first instance, competitors regarded AKO as a gambler and tried to get AKO out of the market.  But soon, competitors were no longer able to keep up, because AKO was one of the first spice companies certified according to the international highest standard for Food Safety, FSSC 22000.
In 2006, AKO became AKO The Spice Company! and started a new European Marketing Campaign. Growth now was tremendous. With a single 1 USD bank note a lot of new customers in Europe had been acquired. Heike Heine: "Many of our customers kept this bank note under the transparent surface of their desk pads – so do I!
With that growth, some new buildings and new capacities, worldwide imports of spices in full container loads were possible. And those spices came from the entire world!
The new sourcing: worldwide! The new sales market: Europe.
Professional development
Direct imports are always risky – but the own laboratory takes care. Because every lot that comes in, is analyzed according to European legislation and requirements. In the beginning, there were a lot of problems with humidity during transport or germs.
Thus AKO founded in 2012 a new steam-sterilizing company in Hamburg to reduce those risks of salmonella, mould, e coli and more. MESCH Hamburg GmbH is working as a service provider for AKO and other well-known companies of the spice business.
In the same year: the construction of the new European logistic center next to the headquarters. The new premises had been purchased by action and a new warehouse with a capacity of 1.200 pallets had been built. At the same time a new floor on top of the existing administration had been stacked. The laboratory had also been extended to 80 m² with modern fittings.
Meanwhile, AKO The Spice Company! has also an ORGANIC Certification. More than 4.000 mt of spices and herbs are sold annually. Thirty people are working with AKO. 100 % of the managing employees are female, such as head of finance, marketing, laboratory or even production. The turnover: 14 million EUR. AKO is now one of the Big Eight!
Growth is not terminated at present. The family enterprise with the German Central Bank rating remains on a healthy footing.  The next generation is already waiting!