"The Womens Village Help Project"
The women's project is new and spectacular for Sri Lanka. About 98 selected women and two disabled men from poor families in different villages have been selected to participate in this. The aim: giving poor women without a chance of finding a job in the cities a way to step out of poverty. Without leaving villages or families. Result: gratitude and self-confidence and a fund for the needy!
The Idea
Our partner is located in Delgoda, about 45 minutes north-west of Colombo, Sri Lanka. A young company, under the leadership of our friend and business partner Chathura. JAPC is Exporter and processor of Sri Lankan spices and we are the largest customer. The Sri Lankan company is well equipped with technology: a solar dryer, shredders, sorters, re-cleaning machineries, and packaging equipment. A courageous, small business, open for certified European requirements, even certified upon the global management system for Food Safety FSSC 22000. JAPC has about 40 employees, picked up from a company bus from home every morning and brought back home in the evening. Each employee has its own bank account.
Our joint project of the Women's Village help began in February 2016. After mace had been mechanically separated from the nuts for years, we started with a pilot phase. Four selected families were allowed – after a special training – to manually remove mace from the nutmegs in homework. The result: impressive. For this lot was not only much fresher, but also larger than the mechanically removed ones. As there was a problem to get enough workers for handwork to the factory in  Delgoda, leaflets were distributed in the surrounding villages: specifically unemployed women were sought, low skilled, poor or not living in stable families, who want to work from home. This campaign stroke a significant response: after one week all this jobs were occupied.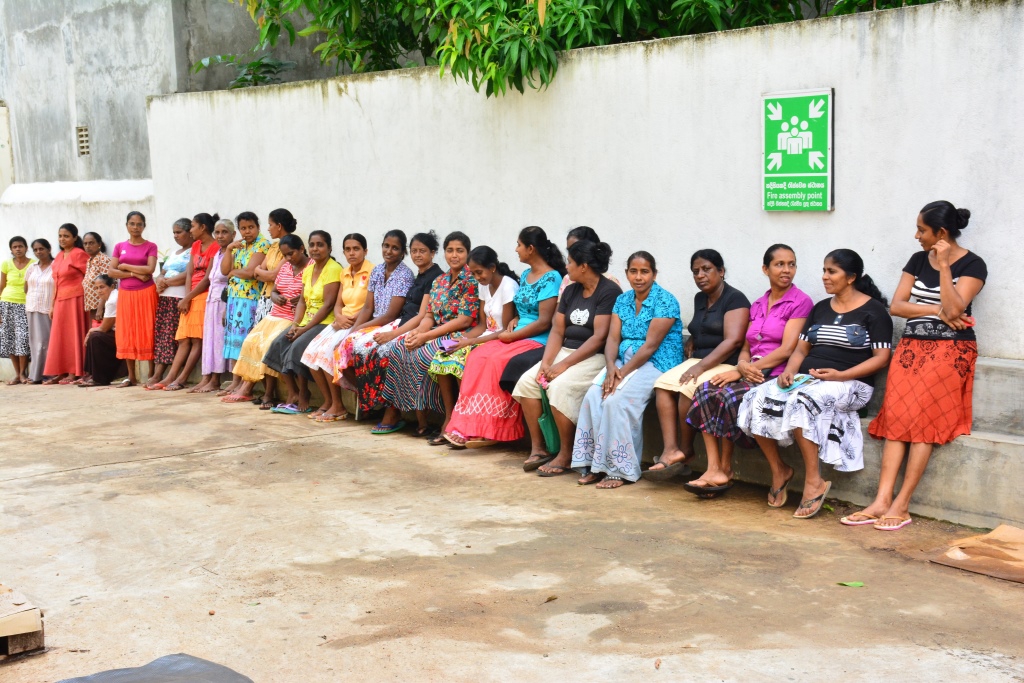 Realisation
Actually we have 26 teams of 3 to 5 people. Each team is matched by a so called team-leader, keeping an eye on quality and schedule. Quality manager of the company regularly visit the groups in order to supervise quality and to maintain the contact.
The women, who were recruited for the project, were given hygiene training and have been properly instructed. It was explained to them how goods should be treated, storage has to be affected and remaining nutmegs are to be sorted.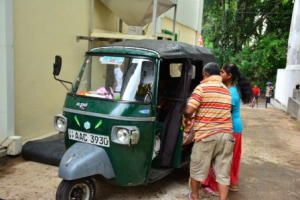 In the morning the products are brought to the village for treatment and picked up by the women from a certain gathering place. In the early afternoon, before three o'clock, the Mace are sorted and picked up. Quality and quantities are monitored and recorded by supervisors. If there are big differences between goods supplied and delivered finished goods, the women are retrained. Subsequently, the mace is purified in the modern factory of Delgoda.
Because the work comes to the workers and not vice versa, this project has many benefits for everyone involved: as there is no work in the villages, even women who are not mobile and have no money for the bus, can now be employed – while their children go to school. In Sri Lanka there is a compulsory schooling up to 15 years.
The women involved get weekly loans and can thus contribute significantly to the family income, sometimes even doubling it. This makes them proud and confident. A survey shows: all people involved wish that the project will continue.
Women's Village Support Fund
After Chathura and we found out that the mace is much better with the new production methods, AKO agreed to pay a surcharge on the goods. From this surcharge a fund was set up for needy families who work in our project. The plan is, inter alia, to provide these families with assistance for textbooks, school supplies and English lessons for their children. A project to help elderly or disabled is planned to be set to donate for example wheelchairs or medicine.
Women involved
P.Priyanthi Dammika is her name. She was a house wife. Her husband P.A.Udayasiri is
48 years old. He was a cook. Unfortunately, he sustained a bad injury on the left toes some months ago.
Priyanthi has gone to Middle East in order to raise their living standard. She came back after working there for four years and was able to build this house up to this level where they live at the moment. There is one room and a kitchen. There is no place for the children to study.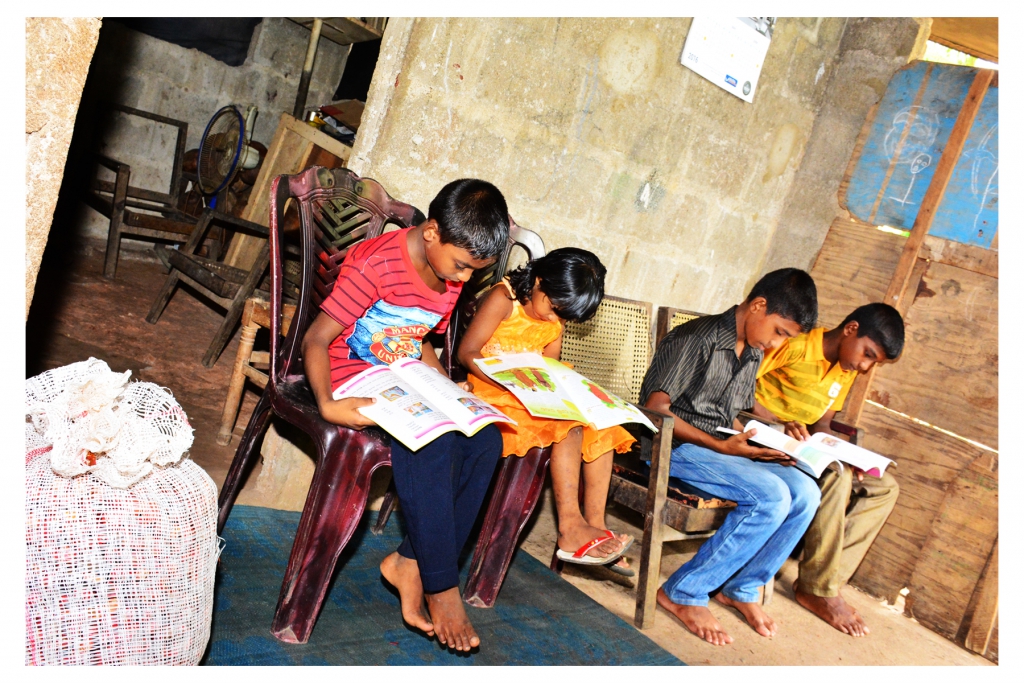 The rumors about the harvest losses have now been confirmed. Although the cultivation area has expanded by 6%, the first earliest harvest volumes are already below 40%. It is expected that a total of 10% less quantity is applied.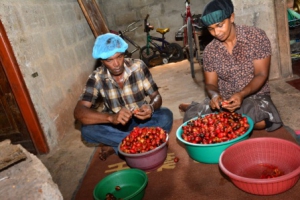 She is a courageous mother of five children. Three boys 9, 12 & 14yrs of age, and two girls 3 and 22 yrs of age, had no idea after her husband lost his work what she should do. She was helpless with no one to support her poor family and was struggling for their daily needs as the only bread winner was her husband. She has a small garden with some vegetables grown which she manages for her daily meals.
The Women's Village Support Program came just at the right time for them.
Her husband is now – despite his disabilities – able to help at home. The mace has given them a new basis of life. Moreover, after having met Priyanthi, JAPC helped with clothes and other supports.
W.K.A. Chandralatha Menike is a 41 years old lady. Her husband passed away two years back. Now she is having a burden of 5 children. Since her husband departure she had to do various labor works, to mention a few, home keeping, gardening, tailoring , cooking etc.
Today, Chandralatha works in Women's Village Support Project. Because she is working thoroughly and reliably, she is now a fore "woman".  The project gave Chandralatha new perspective, and self-confidence which is existential for her.
(All figures are without olbigation and reflect our personal knowledge and opinion without any liability)